HUMANLOGIC CLIENT: IMPRIVATA
Worked with Product Management to design a new secure communication platform for healthcare that enables hospitals to replace pagers and improve care coordination inside and outside the hospital.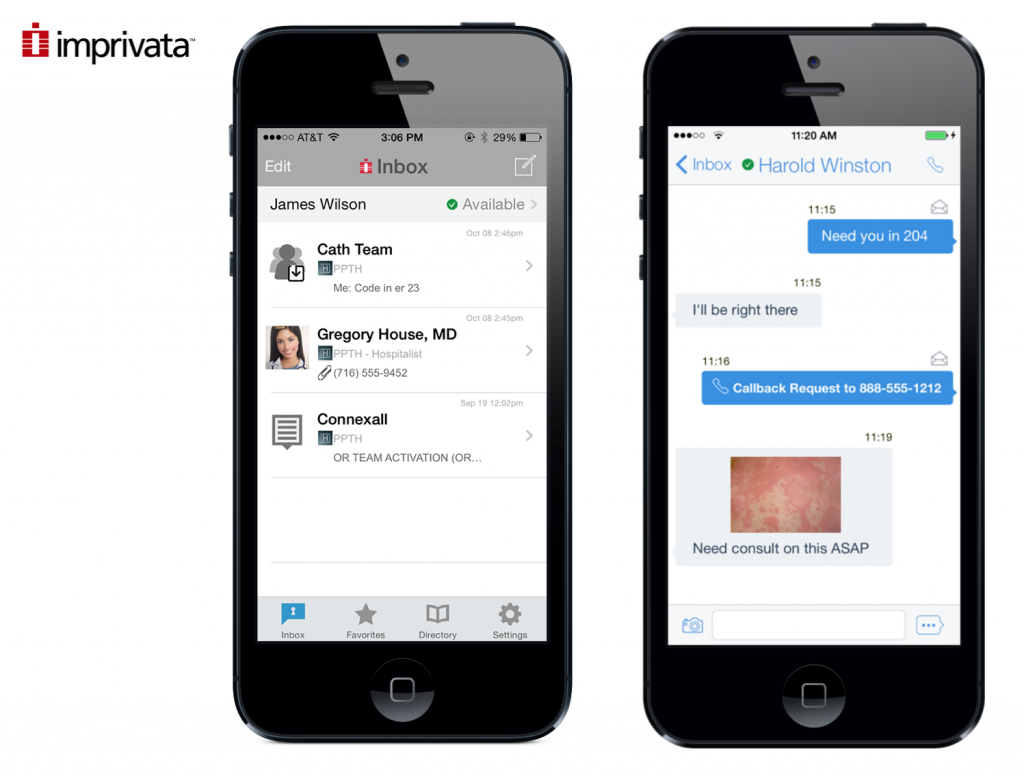 PROCESS
I was engaged by the Imprivata General Manager as a design consultant to Product Management on new feature design for the Imprivata Cortext platform.
Working closely with Product Management leadership, I delivered UX design specifications for two new features: Availability Status and Broadcast. These were new features for the platform and I worked closely with the product management and engineering teams to refine the requirements and the PRD and produce wireframes and flows that represented potential design solutions.
PLANNING WORKSHOP
As part of this engagement, I supported PM in organizing a two day workshop with the software architects, PMs and product development teams to analyze the existing platform interaction model and propose updates to streamline user interactions in the new design. Interaction improvement proposals included using native mobile UI components to enable easier message composition and ease of accessing and attaching images (such as X-Rays) into messages from local and cloud storage.
FLOWS AND WIREFRAMES
The Availability Status feature on native mobile platforms (iOS and Android) allows users to set their availability status on the system to notify other users of the likelihood of response, as a complement to the concept of network presence. My work included taking a systems level approach to modeling the sender and receiver user experiences during distinct availability states, defining the transitions between states, and the appropriate system responses. This approach and the design artifacts I delivered, including detailed end to end flows and wireframes allowed the team to clearly understand the complex interactions and state model for the user experience.
As part of my engagement, I participated in agile sprints and sprint planning, tracking and reviewing user stories with the development team.
The Broadcast feature allows administrators to quickly send a secure message to all users for high-urgency reasons. I worked on the design of the flows and UX for both administrator and recipient personas for broadcast scenarios. Later I worked with PM to complete a design specification for engineering to build both of these features.
BUSINESS RESULTS
Imprivata Cortext product received a "Best in KLAS" award from KLAS, the healthcare industry's leading independent research firm. KLAS named Cortext as a Category Leader for Secure Messaging in its report, "2015/2016 Best in KLAS Awards: Software and Services."

Imprivata's product executives extended my contract three times during this engagement. Most of the work on this engagement was performed remotely, and I worked on site in the Boston MA or Santa Cruz CA offices as needed.
FOR MORE INFORMATION
For more information on how HumanLogic can help with planning, designing and improving your digital products please visit https://humanlogic.com/