CLIENT: DIGITAL LUMENS
Digital Lumens produces solutions to instrument facilities for the Industrial IoT with intelligent LED lighting and smart sensors to achieve energy savings. LightRules was the initial implementation of a web appliance for managing a wireless network of intelligent LED lights that leverage innovative sensors to maximize energy efficiency, allowing lighting to be treated as a managed resource through an easy-to-use web interface. Facility managers can control operating hours and energy use, make changes to sensor settings on lights and run daily reports.
PROCESS
Working with the founders, product management, engineering and marketing team members, I used agile development methods to capture UX requirements and deliver a complete UX design specification for software development. I also prepared and executed a small user study on the UX for provisioning a lighting fixture.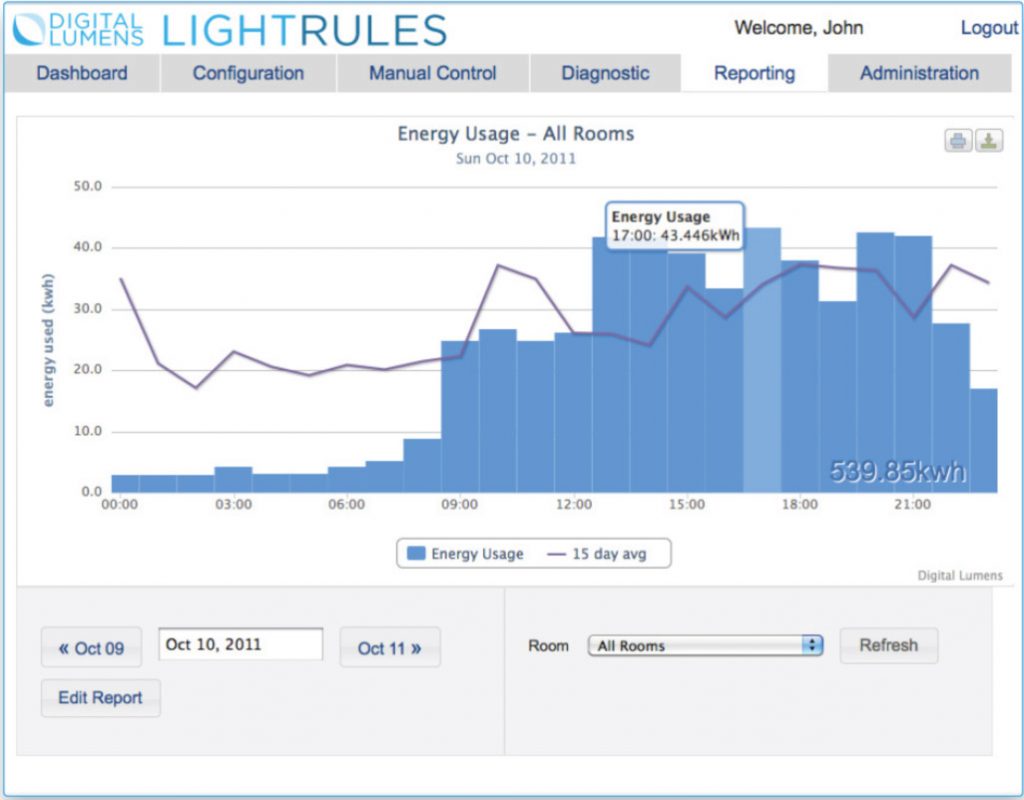 My deliverables included detailed wireframes and interaction specifications, and I worked directly with the front end engineer to ensure a smooth transition through software development.
As part of the UX design for LightRules, I designed custom UI components to allow ease of use for key tasks such as scheduling, configuration, reporting and specifying rules for time-based lighting behavior.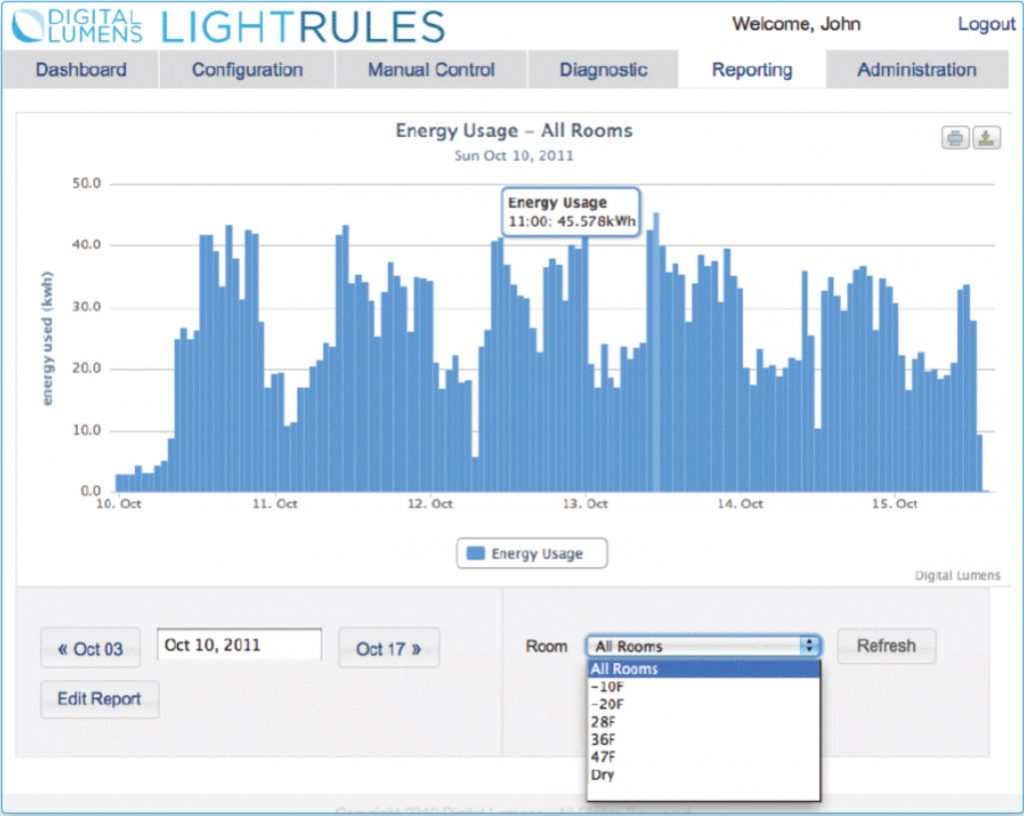 BUSINESS RESULTS
LightRules was released as a software platform that enabled the intelligent management of LED fixtures and industrial smart sensors, delivering energy-based cost savings for Digital Lumens' customers. The user experience for LightRules was designed with users' needs in mind to deliver insightful actionable data to enterprise users and facilities management. Digital Lumens was acquired by Osram in 2017.
FOR MORE INFORMATION
For more information on how HumanLogic can help with planning, designing and improving your digital produFor more information on how HumanLogic can help with planning, designing and improving your digital products please visit https://humanlogic.com/