CLIENT: VMWARE
As a product design consultant to VMware R&D, I led product design for VMware's BYOD mobile virtualization platform.  Released in 2012, the platform allowed IT admins to manage BYOD device deployments among enterprise users.  With one tap on the endpoint app ("Switch"), employees could seamlessly switch between their personal phones and their secure corporate workspaces.
During my engagement with VMware, I designed the overall interaction model and Welcome Experience for the platform's Admin Console. I also designed the platform's native iOS and Android endpoint enterprise productivity applications, including email and data storage.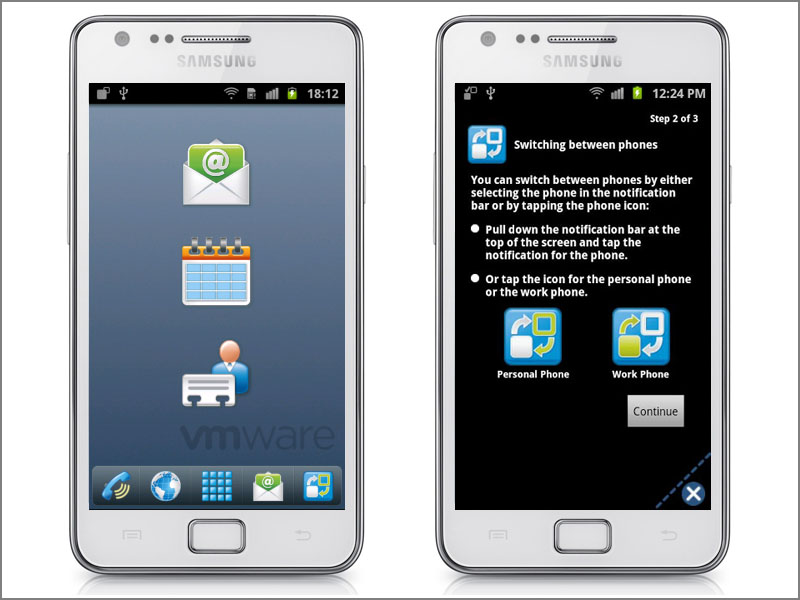 PROCESS
Working closely with product management, engineering and the product marketing team, I used agile development methods to capture UX requirements and deliver a complete set of UX design specifications for the platform's mobile clients. I participated in sprints with the engineering team and my deliverables included detailed wireframes and interaction specifications, as well as supervision of the creation of visual design assets.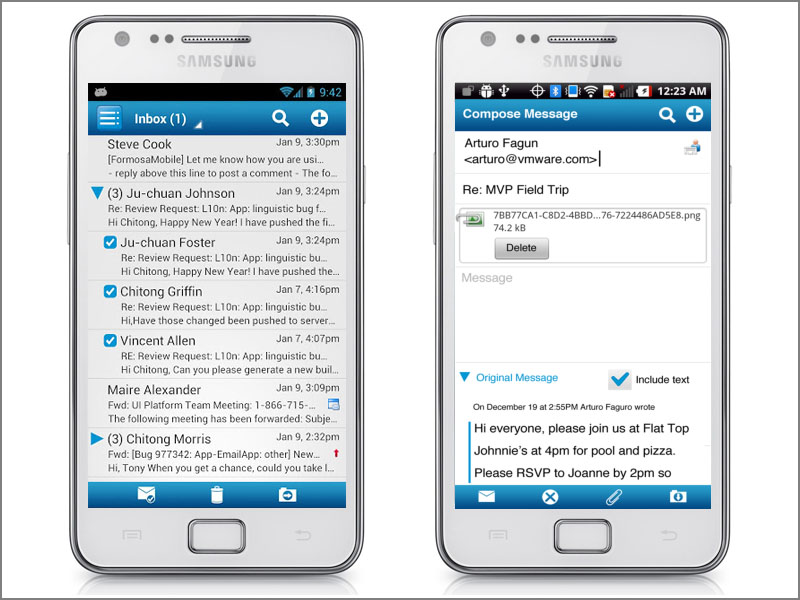 I also worked with the VMware product management team to improve the IT admin console for the platform. I led usability tests on the web-based administrative tool for IT managers to manage workspace deployments to enterprise employees' personal devices, and then made recommendations based on my analysis of research results.
Some of my UX recommendations from user testing resulted in improvements to the IT Admin console. One improvement was a new Admin Onboarding experience to help admins understand the concept of managing and applying policies to groups of devices. Another was the addition of a grouping feature to allow admins to perform actions on devices at scale.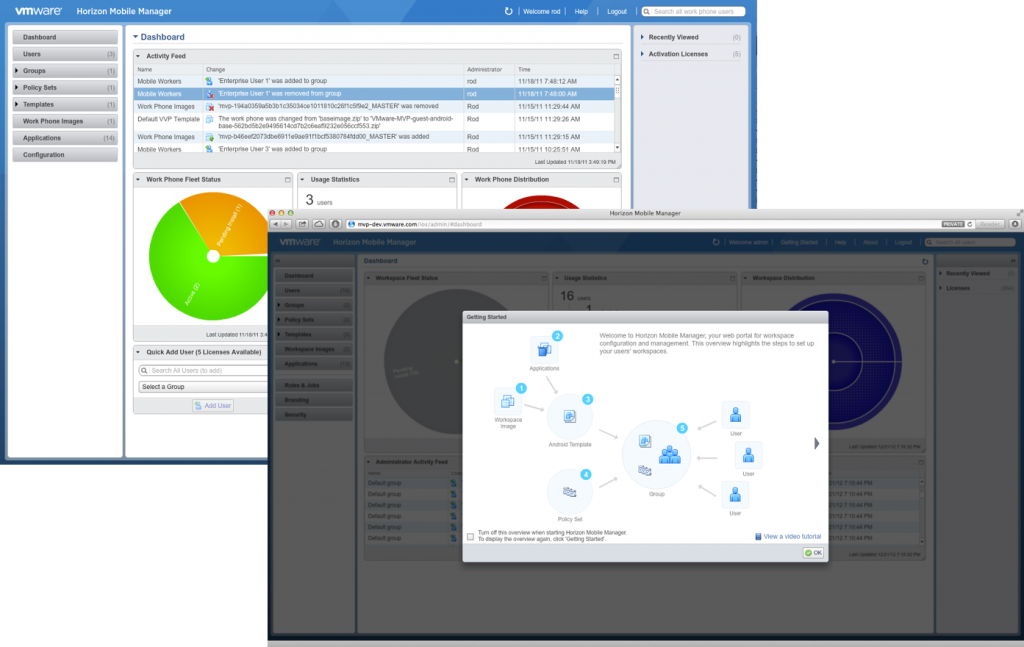 BUSINESS RESULTS
During my engagement with VMware, many of the UX and product design recommendations I made based on user research were considered by the product team and scheduled into subsequent sprints to improve the product experience. I was also responsible for the design of endpoint enterprise productivity apps including email and data storage.
VMware Switch was released worldwide on over 2.5 million devices, including the LG Intuition from Verizon Wireless, the Motorola Droid and the HTC One phone.
VMware's executive leadership extended my contract six times during this engagement.
FOR MORE INFORMATION
For more information on how HumanLogic can help with planning, designing and improving your digital products please contact us.