TITLE
"Designing Human Machine Interfaces" by Karen Donoghue, HumanLogic
HOST
Professor James Intriligator, PhD. Tufts University Department of Mechanical Engineering, Human Factors Engineering. Guest presentation to ENP 162: Human Machine Systems Design class
DATE, LOCATION & FORMAT
December 9, 2020 at 3:00 pm EST. Informal remote presentation. 75 minutes including Q&A.
ABSTRACT
HumanLogic Principal and Tufts University alum Karen Donoghue delivered a presentation about her experiences as a designer of human machine systems. The audience included students from Tufts' Human Factors Engineering department currently studying Human Machine Systems Design, a class that covers topics including User Centered Design (UCD) and Design Thinking, Signal Detection Theory, Social Robotics, IoT and Machine Learning.

Karen's talk covered her work in advanced device design, IoT UX and platform design. She also spoke about combining a design career with entrepreneurship, covering the launch of Local Haze, a global air quality monitoring application that she has released for the iPhone. Karen discussed case studies of her experience designing and launching connected device products as a designer at a cell phone manufacturer and at startups in Boston. Karen's talk also covered user needs assessment and requirements gathering, technical challenges in delivering products into the market, and her experiences as an entrepreneur.
Here is a 10 minute video synopsis of Karen's 75 minute talk.
EXAMPLE SLIDES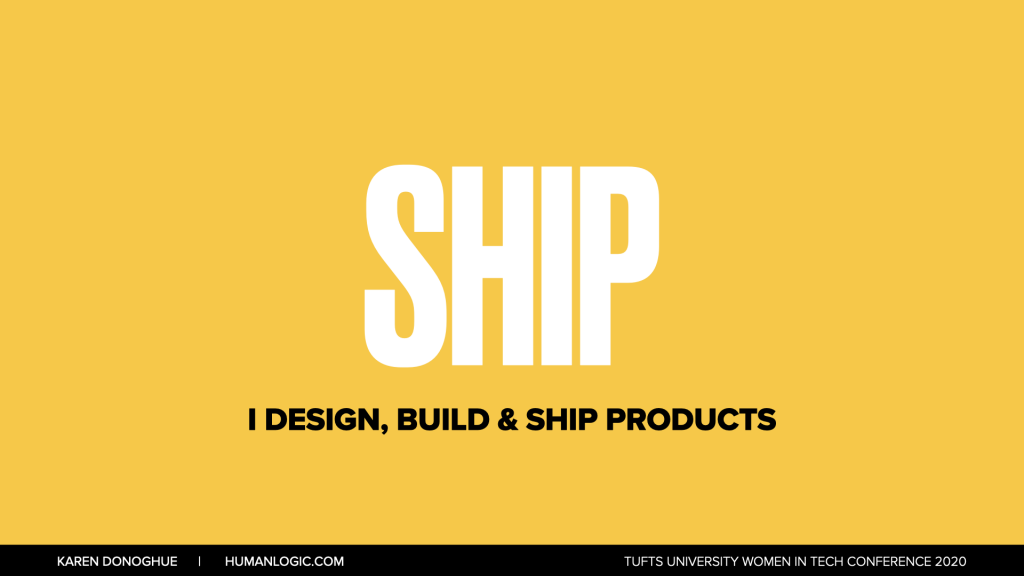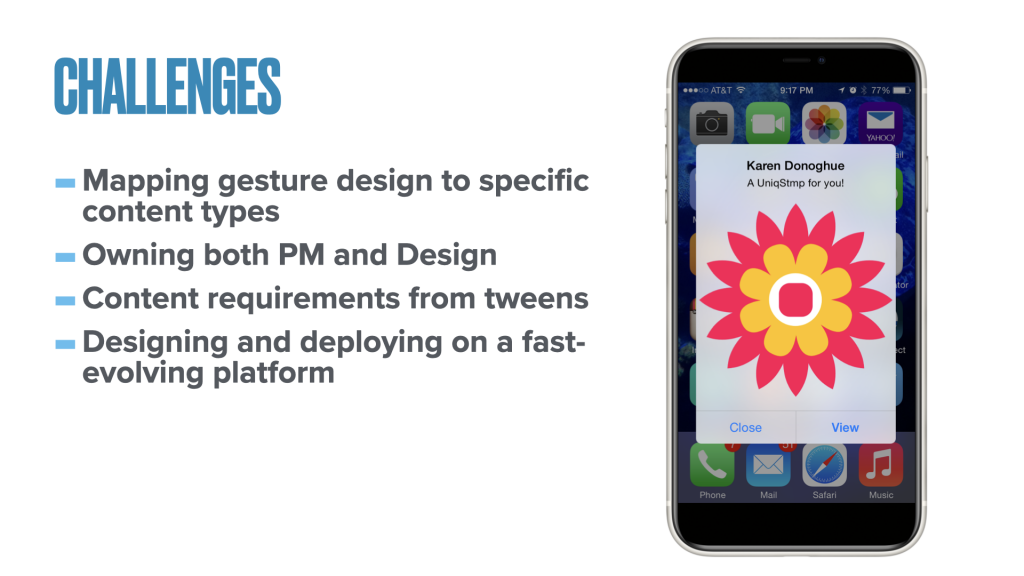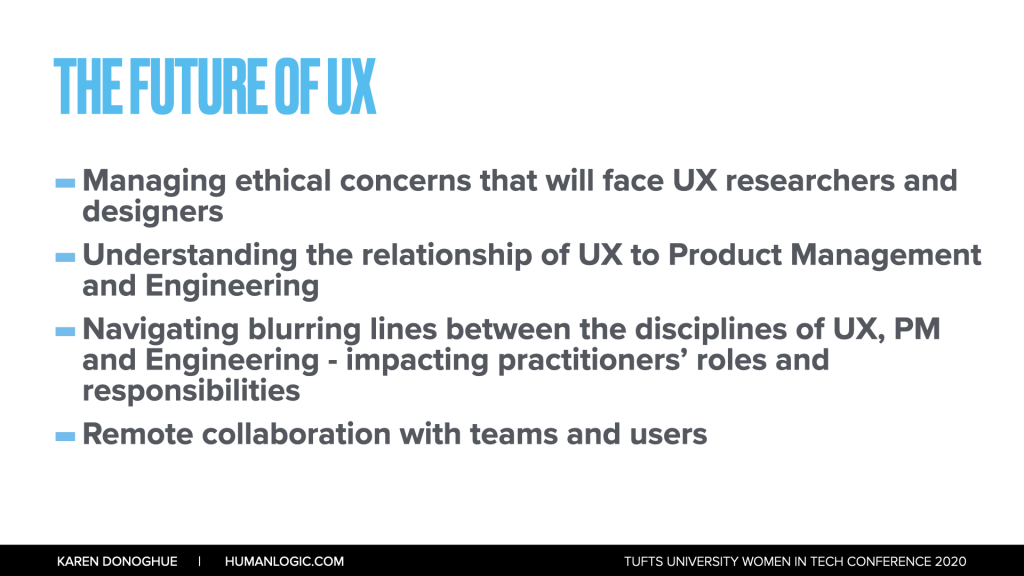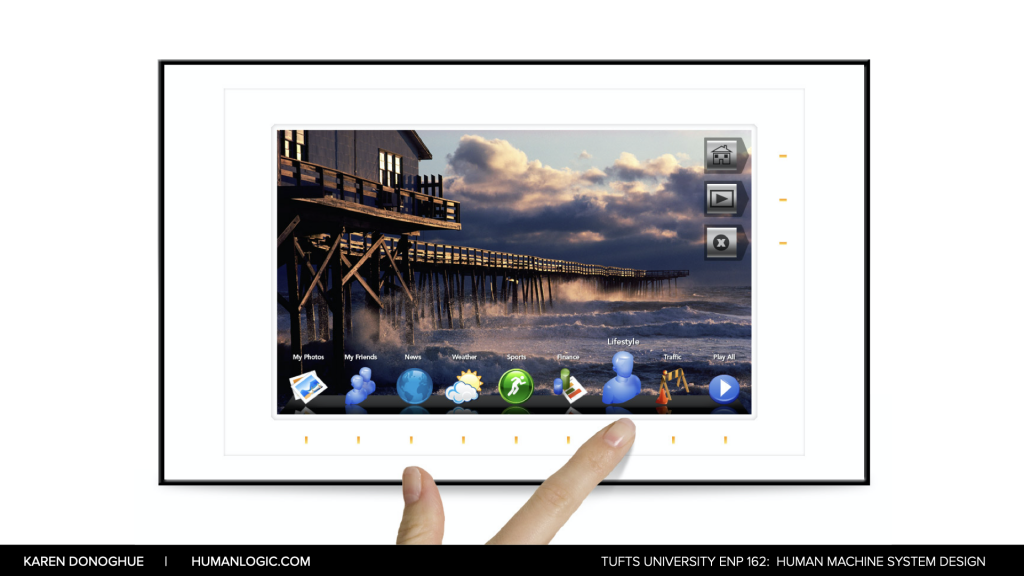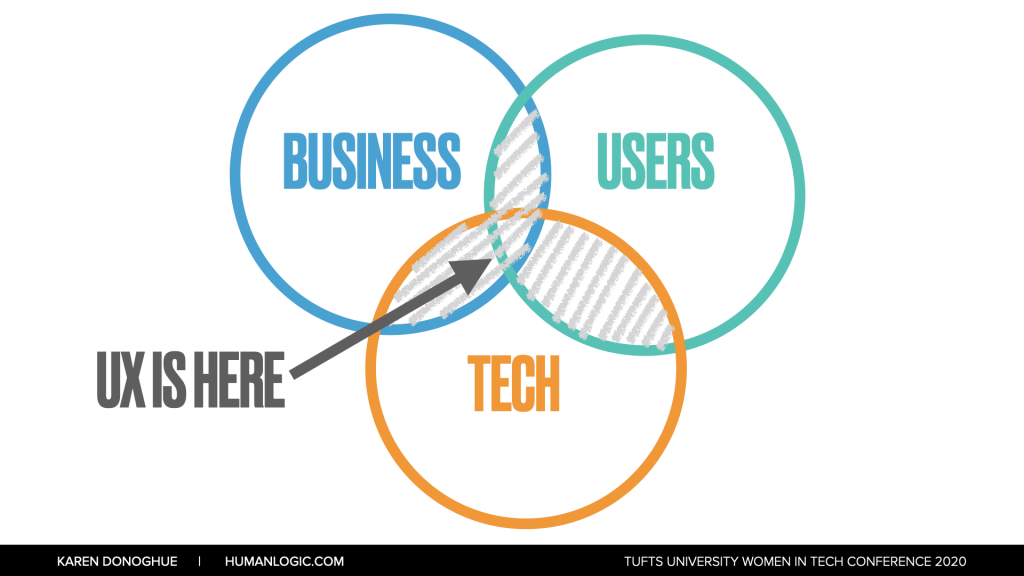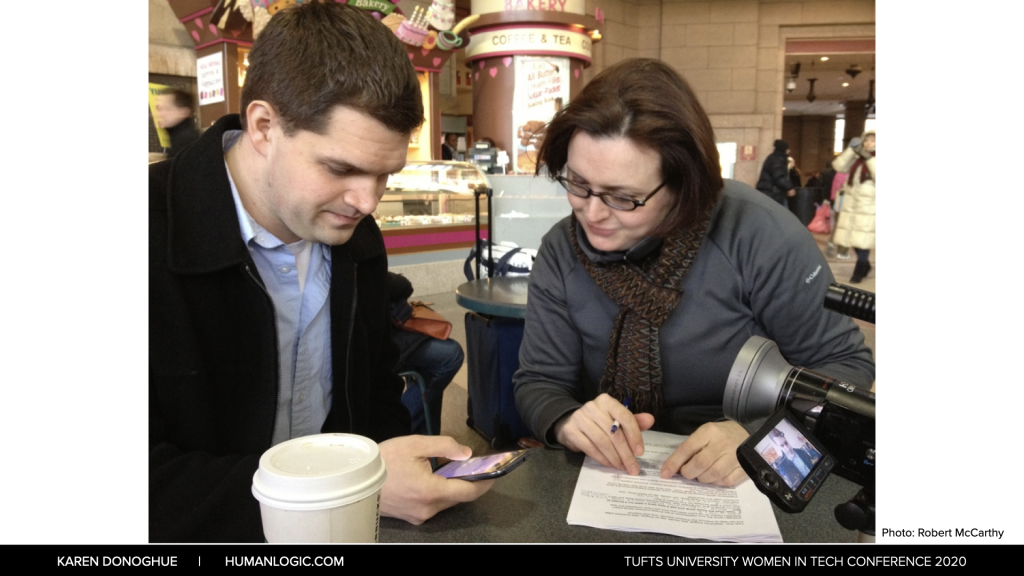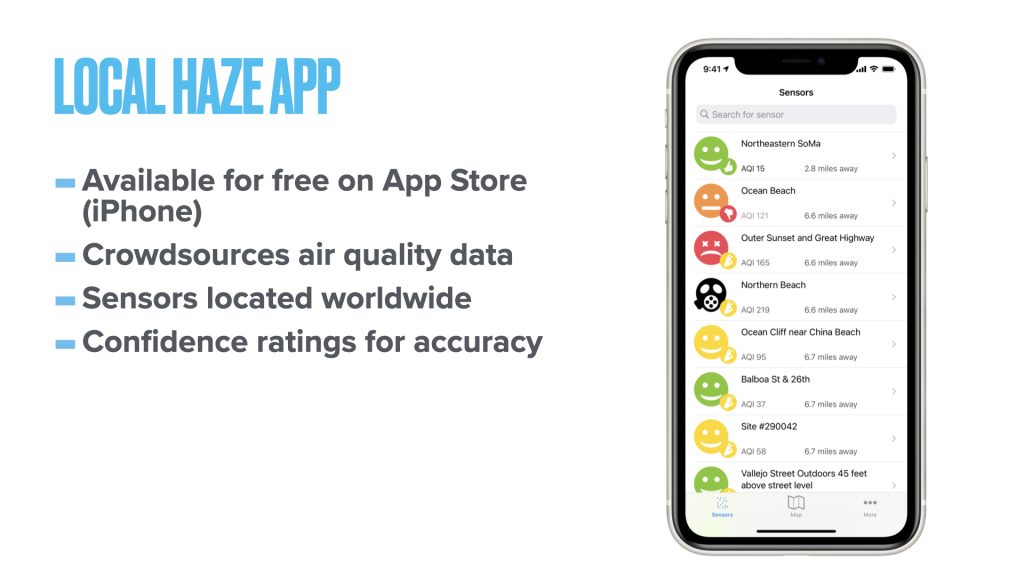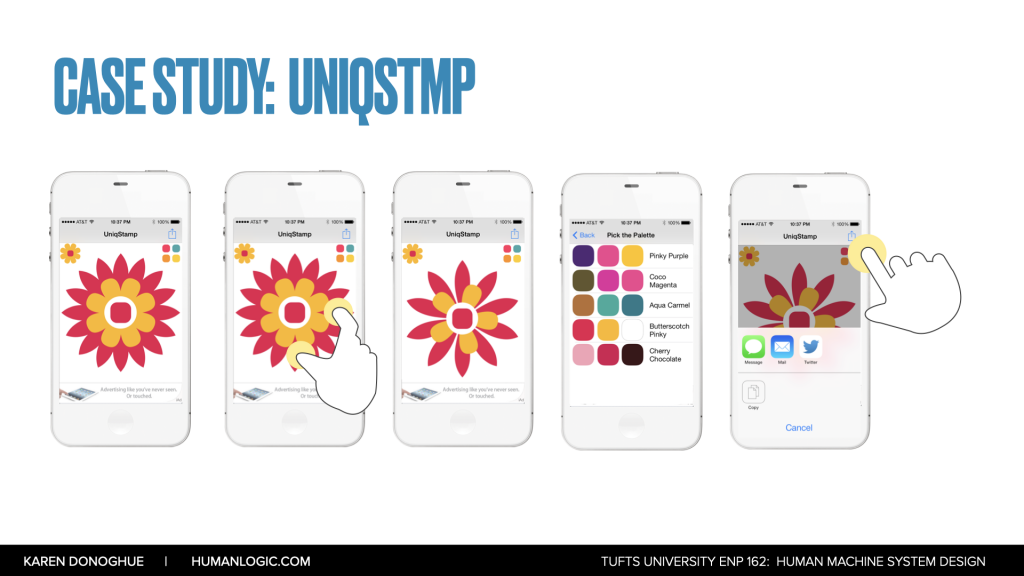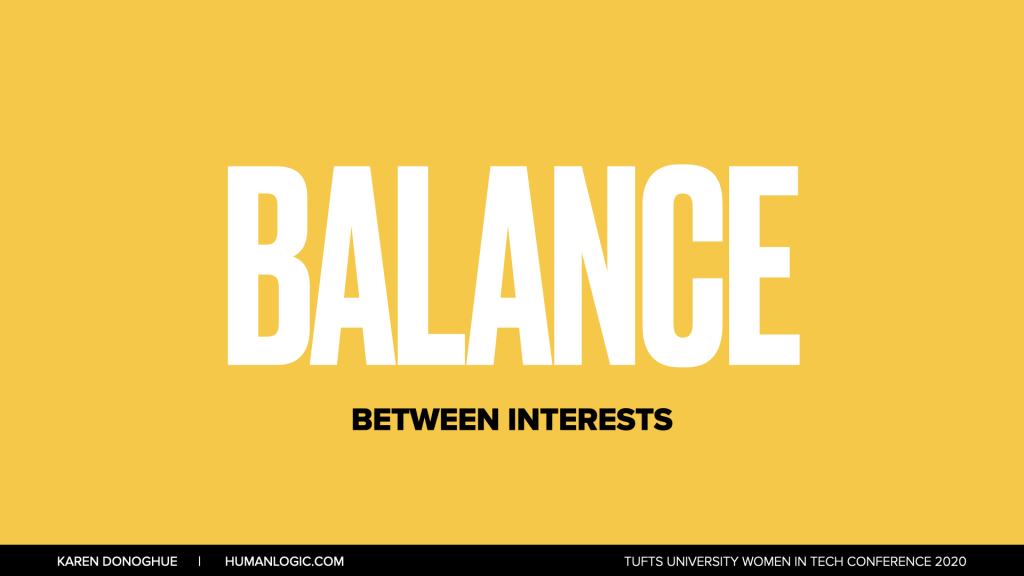 FEEDBACK
"It was a fabulous talk! And the students LOVED it. Great content and wonderful life-advice to the students. Thanks Karen – you ROCK!"
Professor James Intriligator, Host
"I was really captivated by your presentation – it's what I've always dreamed my career in product design would be. Your accomplishments are truly amazing and impactful."
Ethan Sykes, Tufts University Student in Engineering Psychology
FOR MORE INFORMATION
If you require an expert source, case study, or speaker visit our Speaking Engagements page or email info [at] humanlogic [dot] com.