PRESENTATION TITLE
UX Career Paths by Karen Donoghue, HumanLogic
HOST
Women in Tech @ Tufts Conference, Tufts University
DATE, LOCATION & FORMAT
September 19, 2020 at 2:45 pm EST. Remote presentation. 45 minutes including post-presentation Q&A.
ABSTRACT
HumanLogic Principal Karen Donoghue delivered a presentation about User Experience (UX) Career Paths at the fourth annual Women in Tech 2020 Conference at Tufts University.

WIT 2020 was Tufts' fourth annual conference celebrating ​women and non-binary individuals in technology and the audience was primarily students in Computer Science and Engineering. The conference was held virtually.
PRESENTATION SLIDES
Karen's talk covered her work in advanced device design, IoT UX and platform design. She also spoke about combining a design career with entrepreneurship, covering the launch of Local Haze, a global air quality monitoring application that she has released for the iPhone.
Karen's talk also covered disciplines related to the current practice of UX, including Product Management and Engineering and she answers to questions including:
What is UX in the real world?
What is the relationship of UX to Product Management and Engineering?
How are the blurring lines between the disciplines of UX, PM and Engineering impacting practitioners' roles and responsibilities?
After completing her talk, Karen answered questions from the audience about preparing for careers in UX design and product development.
EXAMPLE SLIDES FROM KAREN'S PRESENTATION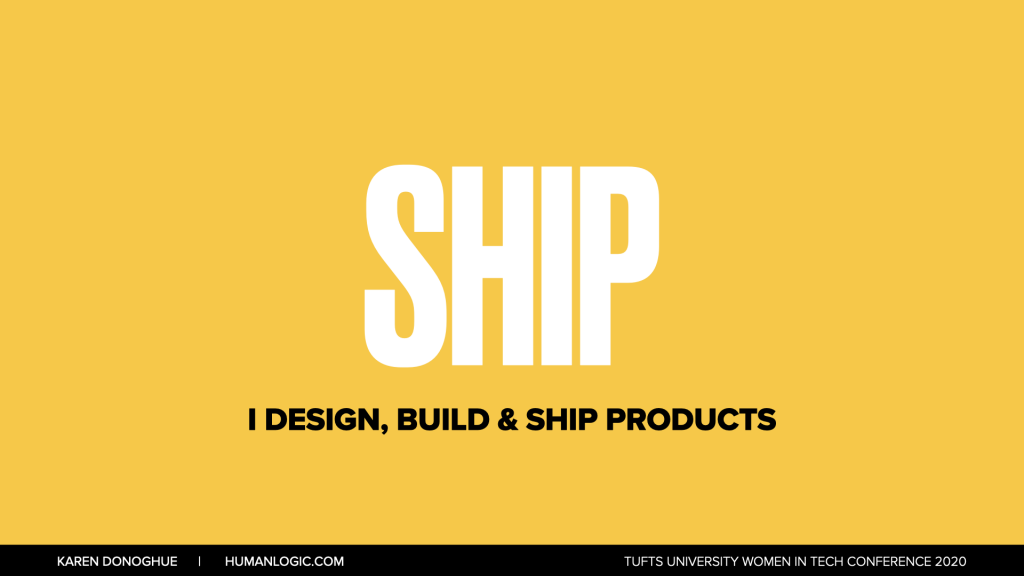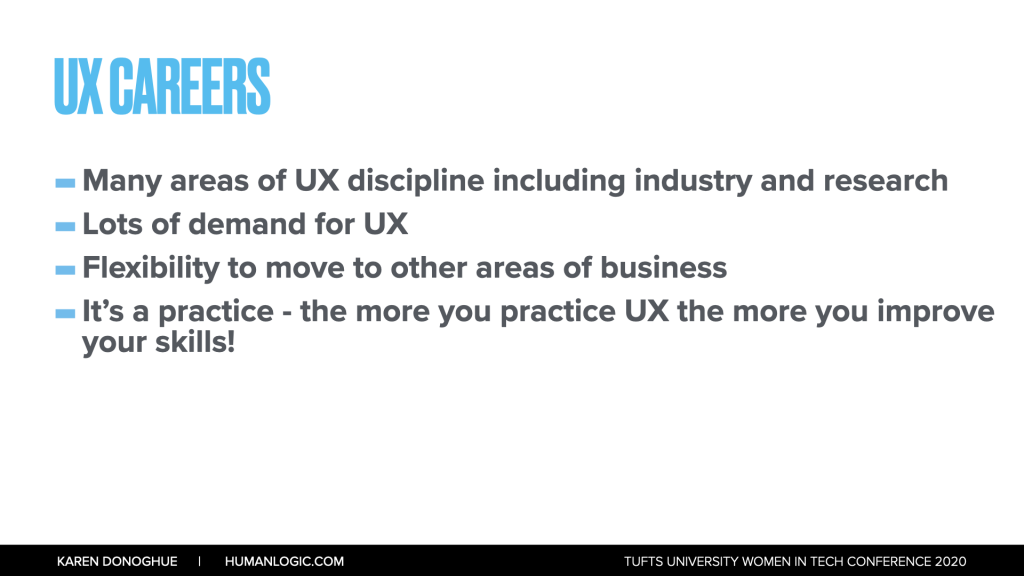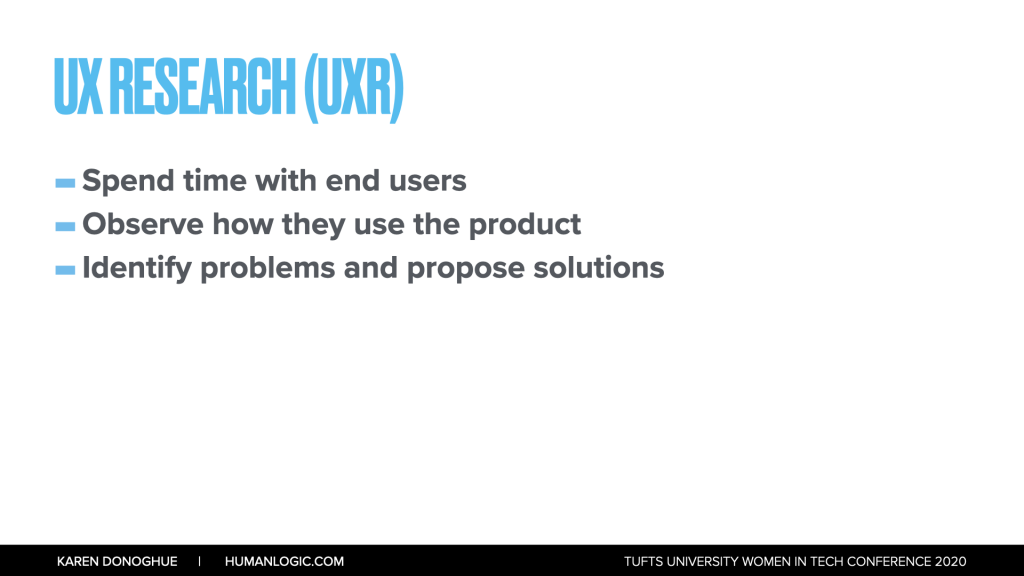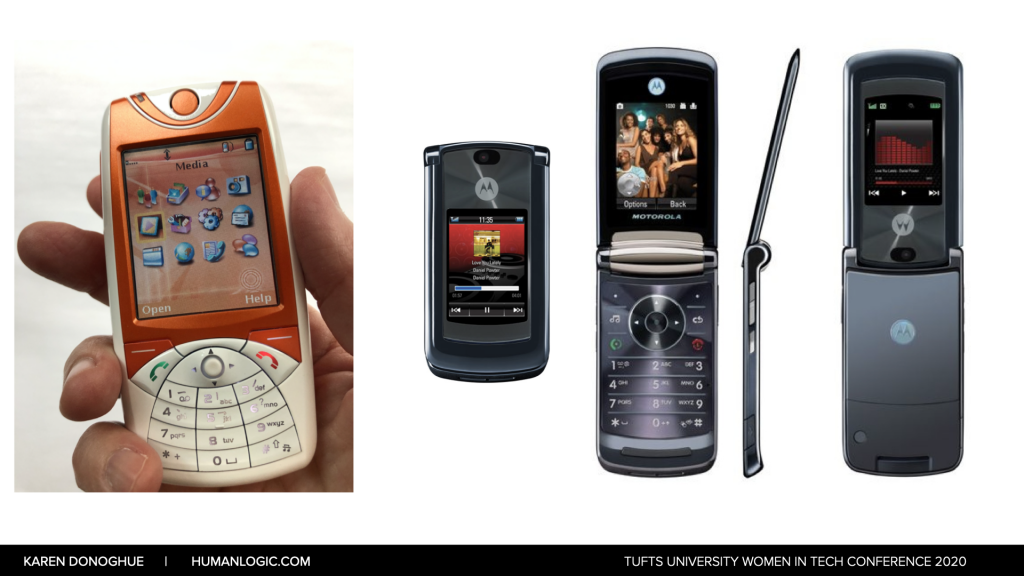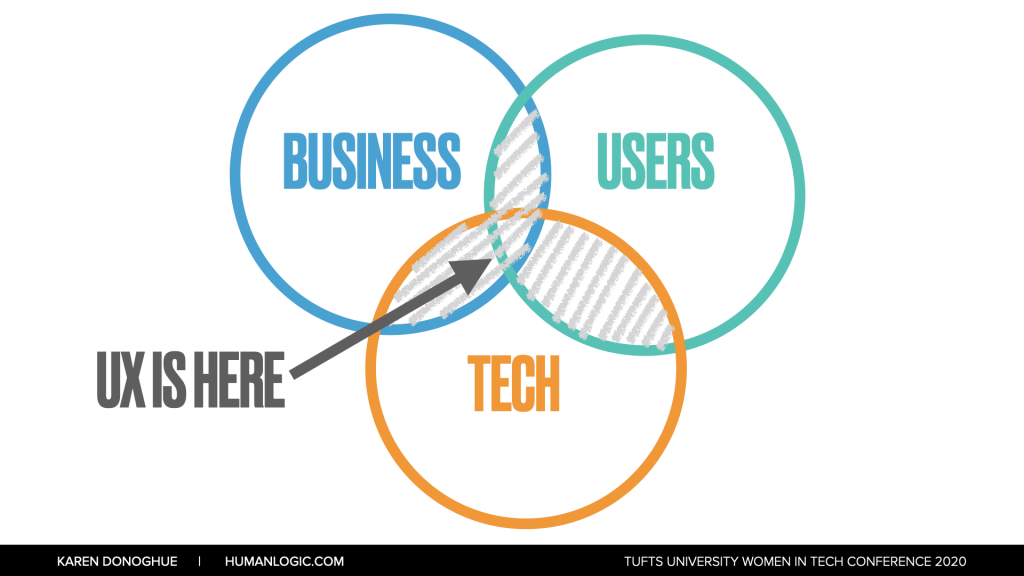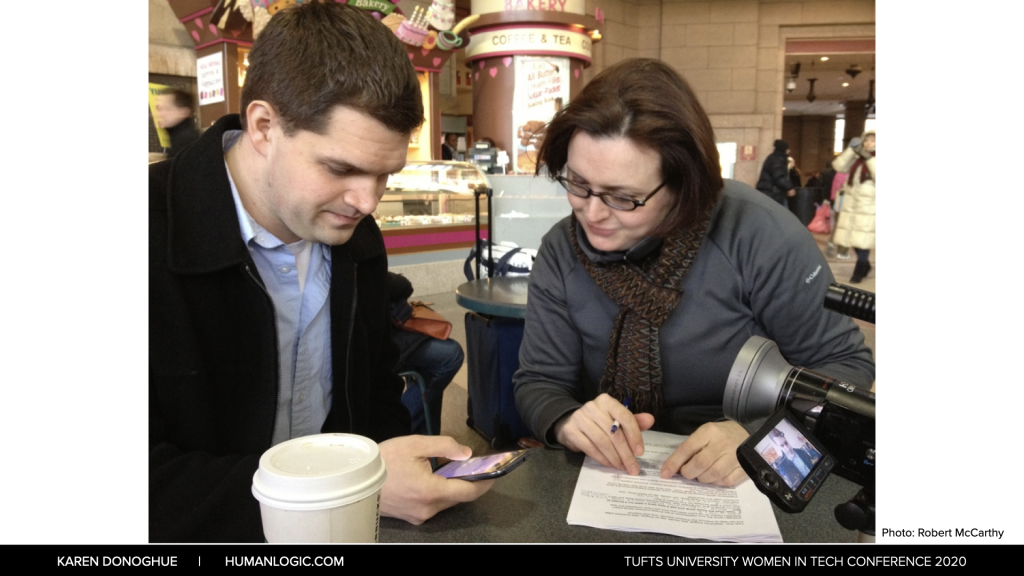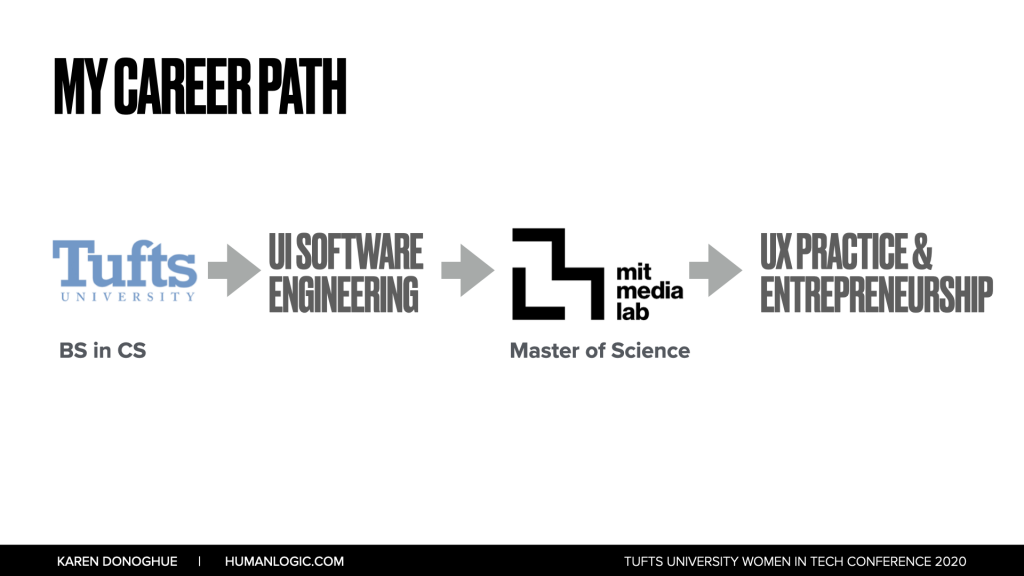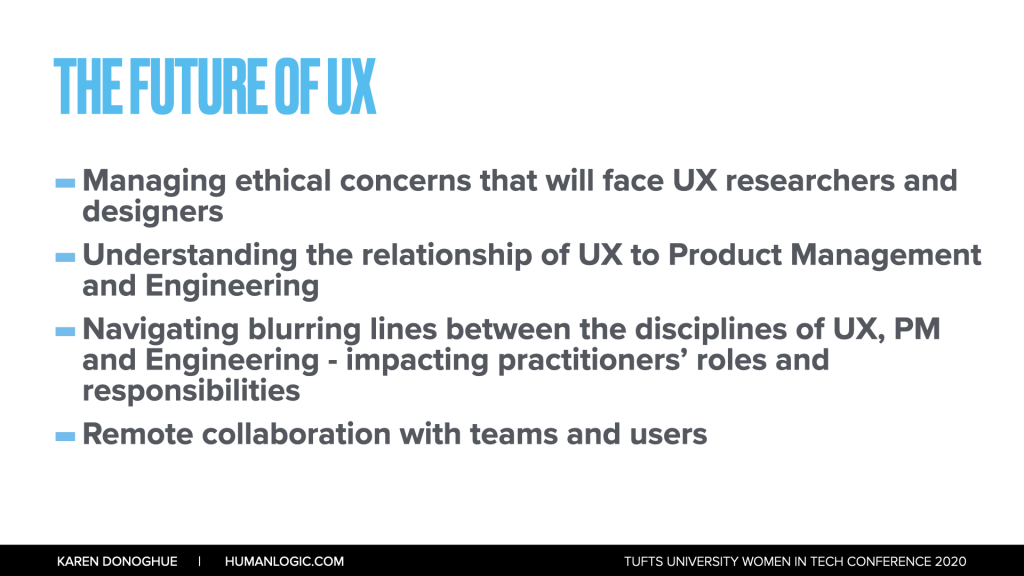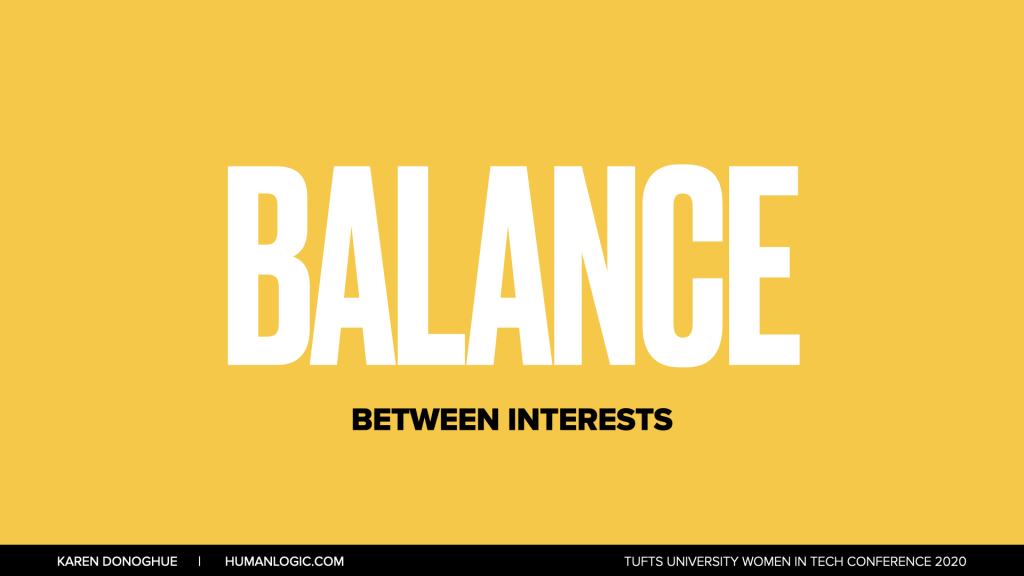 If you require an expert source, case study, or speaker for your next event or meeting visit our Speaking Engagements page or please email info [at] humanlogic [dot] com.