PRESENTATION TITLE
Crowdsourcing data for consumer-ready environmental monitoring
PREPARED FOR
Tufts University Department of Computer Science
HOST
Ming Chow, Associate Professor of Computer Science
DATE, LOCATION & FORMAT
April 9, 2020, at 4 pm EST. Remote presentation. 45 minutes with post-presentation Q&A.
ABSTRACT
HumanLogic Principals Karen Donoghue and Craig Newell delivered a 45-minute presentation with Q&A to the Tufts Department of Computer Science. The talk covered challenges around using crowdsourced data to design and deploy environmental monitoring at scale.
The audience included invited members of the departments of Computer Science, Mechanical Engineering and Civil & Environmental Engineering.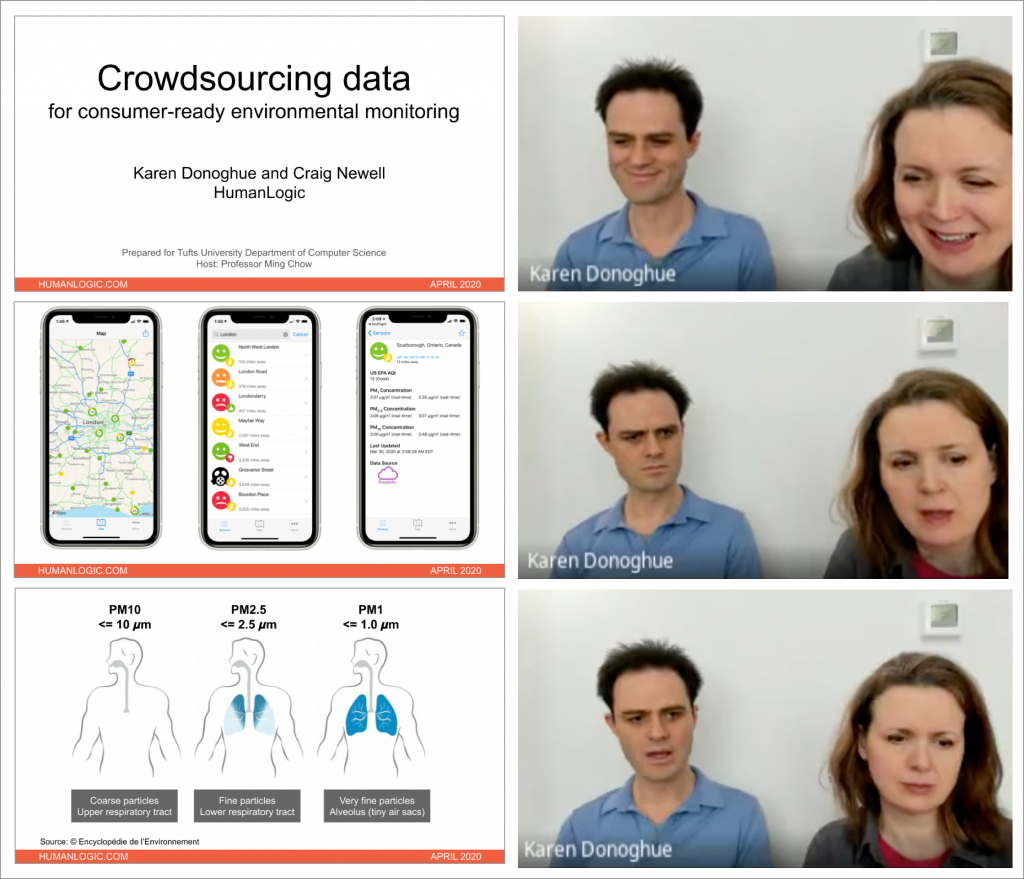 PRESENTATION VIDEO
PRESENTATION SLIDES
If you require an expert source, case study, or speaker for your next event or meeting visit our Speaking Engagements page or please email info [at] humanlogic [dot] com.