PRESENTATION TITLE
UX Research and Journey Mapping with Karen Donoghue, Principal, HumanLogic, prepared for Exponential Impact and presented to the accelerator's Amplify cohort.
DATE, LOCATION & FORMAT
October 7, 2021, at 2:00 pm EST. 90 minutes including Q&A. Remote presentation conducted over Zoom with portfolio cohort founders.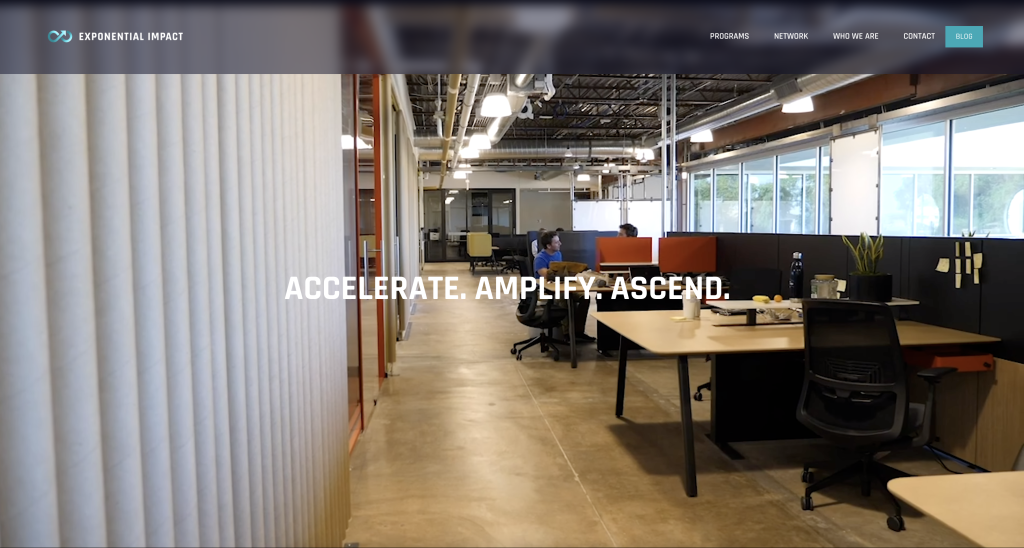 ABSTRACT
Exponential Impact's mission aims to give early-stage entrepreneurs focused on emerging technologies the best start possible. The Colorado-based accelerator develops founders and startups by equipping them with resources and expertise, then strengthens their connections to create rich environments of innovation and collaboration. The Amplify program is a 12-month Exponential Impact program focused on helping startup founders scale.
HumanLogic Principal Karen Donoghue prepared and delivered a customized presentation titled "UX Research and Journey Mapping" for an audience of startup founders from Exponential Impact's Amplify 2021 cohort. Karen's presentation included guidance from her recent book to help founders to think about UX and UX Research in the context of their product development while positioning their businesses for growth.
PRESENTATION CONTENT
Karen's presentation covered topics including:
Understanding the need for balance between interests in Product, Design and Engineering when building products for growth
Persona definition and validation through user research (UXR) to target and prioritize the right end-user experience
Journey mapping and how to understand end users' product journey to deliver the right user experience
An example UXR session (for a fictitious product, a wearable fitness tracker) and guidance on how to conduct effective research sessions
After completing her slide presentation, Karen participated in a Q&A session with the Amplify cohort founders to answer their questions and give her advice on how to optimize UX in high-growth product environments.
REFERENCE
"Exponential Impact recently invited Karen Donoghue to deliver a remote presentation for the early-stage founders of our Amplify cohort. Karen prepared and delivered a professional-quality presentation focused on user research and product journey mapping. At the conclusion of the workshop, Karen engaged in thoughtful Q&A with the founders.
We highly recommend Karen as a speaker on topics related to product design and entrepreneurship, especially for early-stage founders."

—— Exponential Impact
PRESENTATION SLIDES
Sample slides from Karen's presentation are shown below.
FOR MORE INFORMATION
If you require an expert source, case study, or speaker for your next event or meeting visit our Speaking Engagements page or please email info [at] humanlogic [dot] com.