Mobile app to quickly determine memory storage card authenticity
SD Insight is an Android application that quickly confirms SD card authenticity. SD Insight displays information about an external storage card including manufacturer name, date of manufacture, the product name and serial number. If the SD card is a counterfeit, a notification will display this information on the main application screen under the "Manufacturer" label.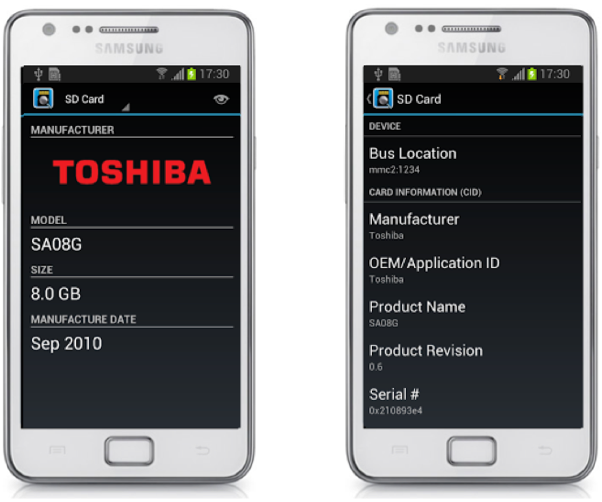 More than 1 million users have downloaded the app and over 10,000 users have reviewed the app with an average rating of 4.2 stars
I used Agile development methods to define and prioritize the product features and UX requirements and delivered a complete UX design specification for Android. My deliverables to engineering included task flows, wireframes and interaction specifications as well as all visual assets.
SD Insight is available for free download in the Google Play App Store. Due to Android security model changes, SD Insight no longer works on Android releases after Android 6.